London sample pack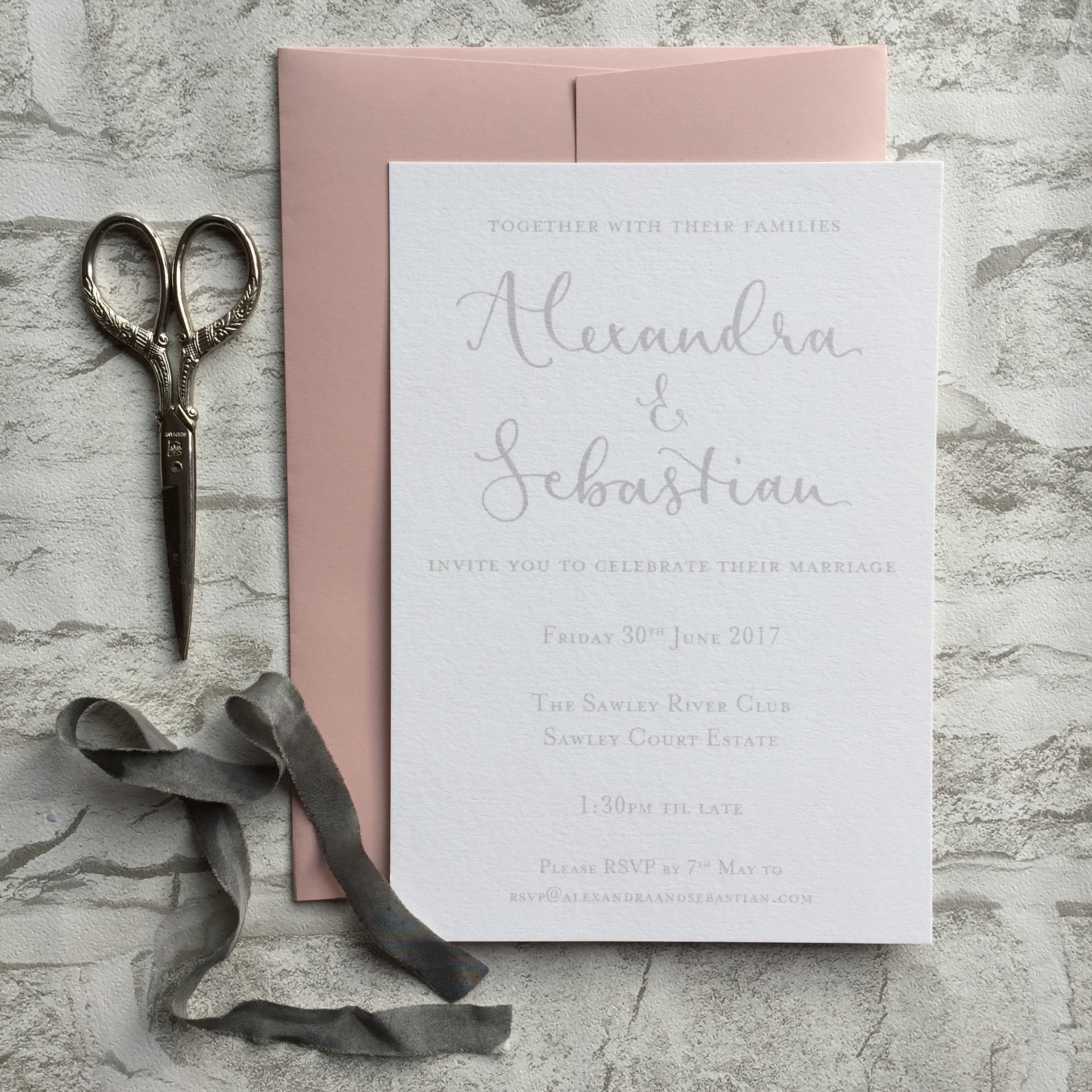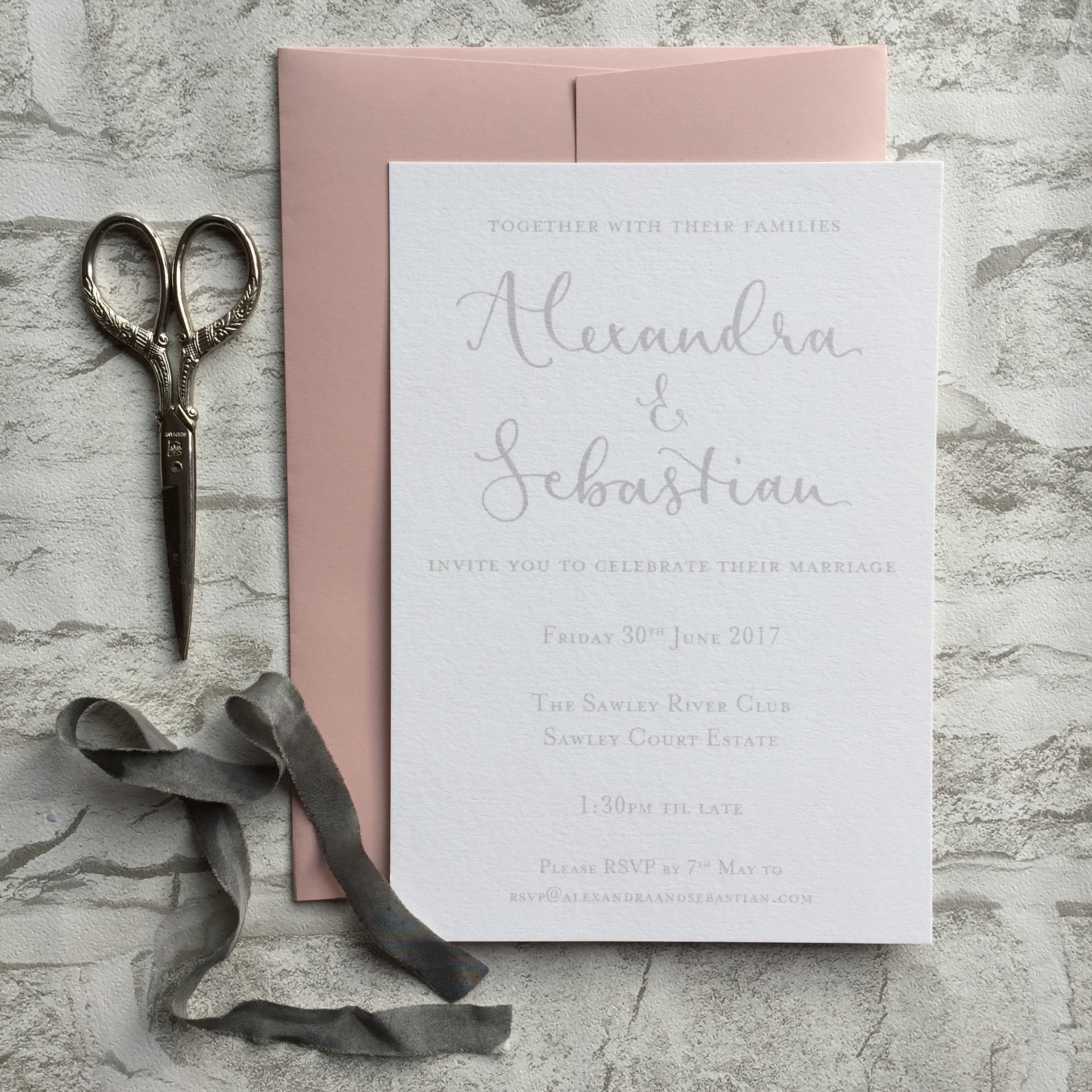 London sample pack
This classic invitation suite features your names hand lettered in modern calligraphy (no fonts here!) printed on high quality stock for a beautifully design-led invitation with complimentary and classic typography.
Samples are non-personalised.
Choose from a range of print colours, cardstock and envelope colours on ordering.
Pricing:
A5 invitation (inc. envelope) @ £2.25 (min. 20)
A5 information card @ £.125 each
A6 RSVP card (inc. envelope) @ £1.25 each
Bellyband @ £50p each
Envelope addressing @ £1.50 each
Finishing including wax seals, hand-dyed ribbon and guest name tags - pricing on request.